Marker Wadden, the making of a bird paradise
Covering 70,000 hectares, the Markermeer is one of the biggest nature areas and freshwater lakes in the Netherlands and Europe. Nevertheless, in ecological terms the Markermeer has problems: there are no natural marshlands or riverbanks. This means that there is less ecological variety in the Markermeer. The construction of dams and dykes has restricted the natural dynamics in the Markermeer area.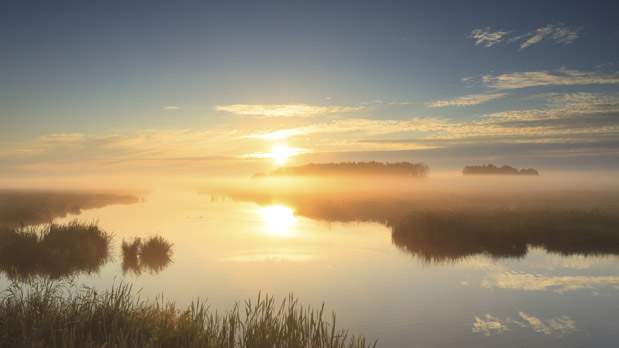 THE CHALLENGE
The Marker Wadden project aims to help restore and develop the ecosystem. This is the biggest nature development project in the Netherlands. Initially targeting an area of 500 hectares of nature - to be extended to >4,000 hectares - which is above water level, the plan poses a challenge to internationally operating companies and dredgers. In an inventive approach, natural islands are being created using sludge, clay and sand. The result will be a robust nature area – a birds' paradise which is accessible to nature lovers and water sports fans.
OUR SOLUTION
Royal HaskoningDHV joined up with the Dutch Society for Nature Conservation (Natuurmonumenten) - and later also the Ministry of Infrastructure and the Environment (RWS) – to make a success of the Marker Wadden project. Our strength lies in our technical expertise, our knowledge of procedures, the stakeholders and tenders. We are involved in various developments in the Markermeer, harnessing the cohesion here between what has contributed to the speed of the project. After obtaining sufficient financing, Marker Wadden had to be given a sound legal basis. The ten months it took to finalise the decision-making relating to the zoning plan was very short for such an extensive plan. We managed the entire planological procedure (including NRD, the Environmental Impact Assessment plan, Appropriate Assessment, the design plan, the input and the definitive zoning plan). Then in 2014, we prepared the permit decisions, including the Water Act project plan, the Earth Removal permit and the related Environmental Impact Assessment project. In May 2014, the tender procedure was launched. RWS acts as the contracting authority on behalf of the Dutch Society for Nature Conservation. In partnership with the parties, we developed the purchase strategy and prepared the tender, which led to a contract combining design, build and maintain. The tender procedure followed the competition-based dialogue, so that contract and offer grew closer to each other. The search for additional financing continues alongside this process. We also helped apply for European (LIFE) subsidies.
THE RESULT
With our input, the Marker Wadden zoning plan was drawn up and definitively adopted. The necessary permits were also granted. At the same time, following a well prepared tender process whereby the knowledge and experience of contractors was collected via dialogue rounds, the best party for this project was awarded the contract. In a very short time, all these efforts resulted in a fully elaborated plan phase and the related decisions. This result gives us a great start to the implementation phase which started in October 2015.
CONTACT US
Paul Eijssen
Strategic Consultant Impact Assessment & Leading Professional digital reporting
+31 6 50 21 34 28
paul.eijssen@rhdhv.com