Wandle Park River Restoration, London, UK
Wandle Park is a seven-hectare urban park in a deprived area near the centre of Croydon in south London. River Wandle, a tributary of the River Thames, runs through the park but it was culverted in the 1960s as a result of poor water quality and low flows and the original channel was in-filled predominantly with building waste. The park had become featureless and run down so Croydon Council, in partnership with the Environment Agency, sought to improve the amenity and environmental nature of the park through 'de-culverting' of the watercourse as part of wider regeneration plans for the local area, and deal with the contaminated land issues at the same time.
Wandle Park was one of ten parks in London that were improved under the London Mayor's 'Help a London Park' scheme and funded via a Heritage Lottery Fund (HLF) grant. This project was a key opportunity to create river and wetland habitat in an urban context and re-establish the park as an area of high-quality green space for public enjoyment, whilst contributing to wider reduction of flood risk.
Our nature driven design focussed on the restoration of natural processes and habitats within the confines of a managed park with large areas of contaminated land. The existing culvert was broken-out and a meandering channel was excavated through the park that restored the original pre-modification geomorphology, including a sinuous low-flow channel and a wider high-flow channel of varying geometry. The newly created river banks were capped with clean topsoil to minimise the risk of contaminated ground being eroded into the river. Gravels in the river bed also helped to improve habitat.
Construction was undertaken in 2012-2013 and the park is now an extremely popular public open space that is highly valued by the local community. The park is an excellent example of a successful multi-use landscape, delivering significant public amenity benefits alongside biodiversity (a post-construction river survey found improvements in aquatic invertebrates), WFD, flood risk management and crime-reduction benefits. The scheme has also acted as a catalyst to encourage private developers to deliver river restoration and other environmental enhancements in neighbouring sites.
Other improvements have also been incorporated into the design, such as:
Landscaping of 50,000 m2 of park to draw people to the watercourse, creating a new community resource.

Community gardens created on the site.

The river is used as an educational resource (e.g. for school groups).

Historic features from the 19th century park, including the bandstand, have been restored.

Construction of flint walls to complement the existing Victorian flint walls.

River control structures at the culvert inlet and outlet to the Park with trash screens, erosion control measures and landscaping.

Play area works and recreating, through different types of paving, the abandoned river route.

New ponds, footpaths and a pedestrian bridge over the river.

Resurfacing existing footpaths and car park.

Refurbishment of an existing Victorian fountain.
RHDHV provided numerical modelling, feasibility assessments, land quality advice, geomorphology advice, ecology advice, flood risk assessment, site surveys and investigations, site monitoring, environmental impact assessment, initial design, detailed design, construction stage design support.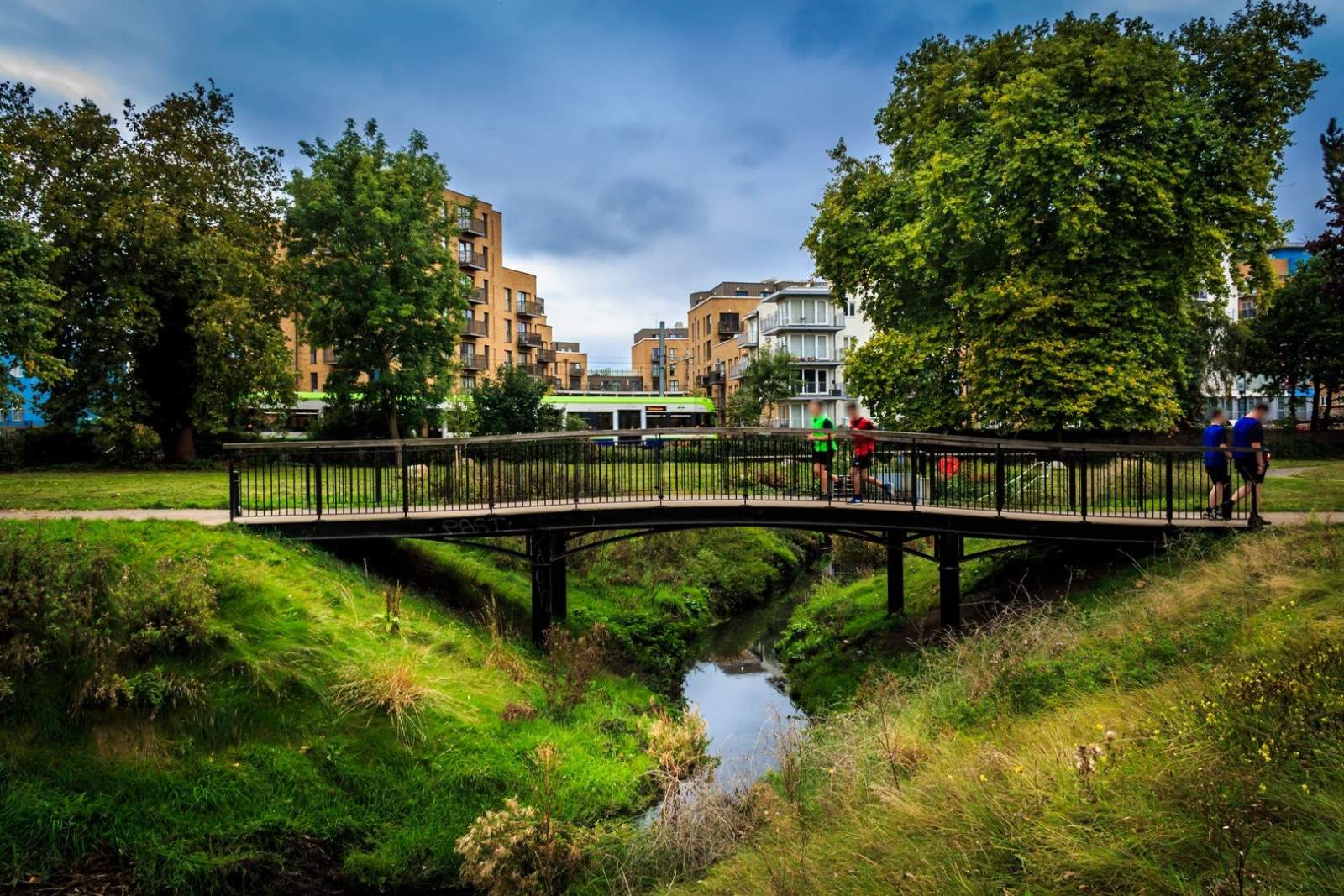 Contact:
Marc Pieris
marc.pieris@rhdhv.com